Scottish minimum price law for alcohol tested in court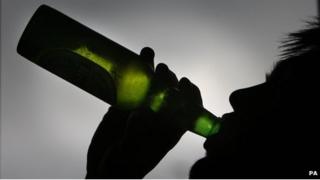 The drinks industry is going to court to challenge Scottish government plans for a minimum price per unit of alcohol.
The Scotch Whisky Association and the European Spirits Organisation have asked that the law, passed by the Scottish parliament in May, is struck down.
The judicial review at the Court of Session is expected to last six days.
The Scottish government has insisted its plans are legal.
It intends to ensure that no alcoholic drink is sold at less than 50p per unit after the legislation comes into force in spring 2013.
The drinks industry has argued against the law on three grounds.
It concerns an area of policy reserved to Westminster.
It is in breach of the Acts of Union of 1706 and 1707.
It is incompatible with European Union trade rules.
On behalf of the Scottish government, Lord Advocate Frank Mullholland will say that the law is a public health measure, which is within the Scottish parliament's powers.
He will also make the case that the legislation is permitted under EU rules as it relates to "public health, social problems and crime".