Scottish police complaint allegations rise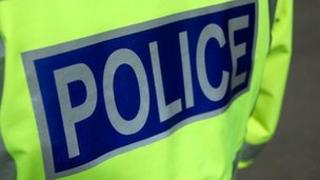 There was a 13% increase in the number of allegations against Scottish police officers in the last year, a report shows.
The Police Complaints Commissioner for Scotland's study covered the period between April 2011 and March this year.
Some 7,933 allegations were received by the country's eight forces compared with 7,009 in the previous 12 months.
Numbers of complaints had also risen by 4%, from 4,206 to 4,379. Each complaint can involve several allegations.
The report, Police Complaints: Statistics for Scotland 2011-12, said the most common (36.9%) type of allegations disposed of were in the "irregular procedure" category, where it is thought officers have not carried out their duty well.
Incivility, where an officer is seen to have acted in a rude manner, made up 15.3% of the complaint allegations disposed of during the period.
A further 11.6% of the disposed-of allegations were "neglect of duty", which relates to officers who are said to have failed to perform a duty such as submitting a report following an investigation.
While the total number of complaints was up, cases referred to the area procurator fiscal fell to 479 last year from 649 the period before, a drop of 26.2%.
In 2011/12, 152 allegations resulted in misconduct proceedings against the officer or officers involved, and a further 29 led to criminal convictions.
Scotland's largest force, Strathclyde, received almost a third (31.2%) of all complaints, despite serving 42.2% of the population.
It actually had the lowest proportion per head, with 6.1 cases per 10,000 people, compared with Tayside Police which had 11.4 per 10,000, the highest of all the forces.
The average number of cases for the whole of Scotland is 8.4 per 10,000 population.
Prof John McNeill, Police Complaints Commissioner for Scotland, said: "While it is disappointing that both cases and allegations increased this year, I am happy that the longer term picture remains one of declining numbers of complaints about the police in Scotland.
"Reasonable people understand that the police face challenging circumstances daily and inevitably they will sometimes get it wrong.
"What is important is that the public has a route to voice their complaint and that police have a framework in place to identify learning and to implement improvements to procedures and practices as a result of complaints received."