Patients in Scotland get new right to treatment within 12 weeks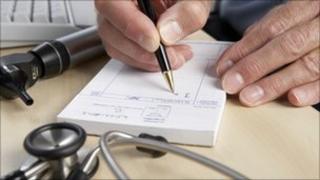 Patients in Scotland have a legal right to receive treatment within a maximum 12 weeks of diagnosis under new laws.
It means those who need planned inpatient or day case treatment will be covered by a treatment time guarantee.
They will have a legal right to receive it within a maximum of 12 weeks from when they are diagnosed and agree to the treatment.
The guarantee is one of the rights in the Charter of Patient Rights and Responsibilities.
Ministers are required to publish the rights under the Patient Rights (Scotland) Act 2011.
An independent advice service has also been set up to offer advice and support to NHS patients across Scotland.
Health Secretary Alex Neil said: "Patients in Scotland are being treated quicker than ever - and this fast treatment will now be protected by a legal guarantee.
"I am proud that Scottish patients are reaping the benefits of what the NHS can achieve by protecting the founding principles of the National Health Service."
England's NHS constitution says no patient should wait longer than 18 weeks for treatment after referral from their GP, and NHS trusts face heavy fines for having too many people waiting longer than the set target.
In Wales, the target is to see all patients within 36 weeks of them being referred by their GP and to treat 95% of patients within 26 weeks.
While in Northern Ireland it is 36 weeks, other than in exceptional circumstances.