Ethnic minority Scots 'have lower cancer rates'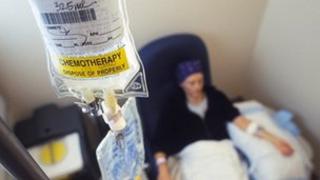 People from ethnic minority groups in Scotland have lower cancer rates than white Scots, according to new research.
University of Edinburgh researchers looked at ethnic variations in the rate of all types of cancer, as well as those for specific cancers.
They found that of all people living in Scotland, those from an Indian background had the lowest rate of all cancers.
But the highest rate of all cancers was among white Scots.
People from a Chinese background and white other British had the second and third lowest overall rates respectively.
And people from Scotland's Pakistani community had the lowest rates of individual cancers including lung, colorectal, breast and prostate.
The findings build on previous research showing that the rate of disease in Scotland is among the highest in Europe.
The university said it was the first study of its kind to compare cancer rates using figures from the NHS and the Scottish Cancer Registry with information on ethnic groups from the 2001 Scottish Census.
Researchers said they hoped the findings would inform public health policy on cancer care, prevention and screening.
The study references the rate of disease in the white Scottish population - Scotland's largest ethnic group - with the value of 100.
Compared to white Scots, the rate of all cancers for Indian people living in Scotland is 45.9 for men and 41.2 for women.
For Chinese men the figure is 57.6, while for white British men the rate is 87.6 and 87.3 for women.
For lung cancer, the lowest rate of the disease is among Pakistanis living in Scotland - 45.0 in men and 53.5 in women.
Professor Raj Bhopal, of the University of Edinburgh's Centre for Population Health Sciences, said: "Cancer rates in migrants and their children tend to become similar to those in the local population.
"Despite their long residence in Scotland, however, ethnic minority groups have lower rates of cancer than the white Scots. There is much to learn here that could benefit the whole population, which could improve everyone's health."
The Cancer by Ethnic Group in Scotland report has been published in the BMJ Open.