Training call for social studies teachers in Scottish schools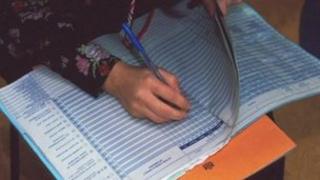 Inspectors have called for more training for staff who teach history, geography and modern studies in Scottish schools.
Their report said much of the teaching in social studies - the combined term for the three subjects - was of a high standard.
But Education Scotland, the government body which incorporates the inspectorate, also said the standard of lessons varied significantly in both primary and secondary schools.
The Scottish Association of Teachers of History (SATH) said its members were aware of the issues and would like to see improvements.
Inspectors indicated that more work needed to be done to ensure teachers developed a broader knowledge, and that they should draw on this to make their lessons more varied.
In the report, they said: "Staff would benefit from more professional development focused on social studies.
Detailed programme
"At the early years and primary stages, staff would benefit from more opportunities to develop their knowledge across all of the subject areas within social studies."
The watchdog also indicated that many staff were not yet clear on how to translate the theory of the curriculum for excellence into a detailed programme of lessons.
Under the new system, pupils are meant to have rich educational experiences which straddle several subjects and achieve particular outcomes.
Surveys have repeatedly highlighted staff accusations that the new curriculum is too vague.
Inspectors suggested some teaching programmes needed to be more carefully planned so that young people would develop a better sense of when historical events took place.
The watchdog also called for better monitoring of children's progess in key skills such as the ability to analyse.
Sharing information
It said better tracking would ensure that children continued to be stretched and make progress.
Inspectors also pointed out that 20% of schools had no modern studies teacher, a factor which may contribute to weaknesses in pupils' understanding of politics, business and the economy.
Neil McLennan, of the SATH, said: "Teachers are very good at sharing information about students between primary and secondary.
"However, we need to better communicate the skills students are learning, developing and mastering.
"Scottish history teachers are developing the way secondary schools exchange information with primary schools, universities and employers."