Private schools face investigation into charity status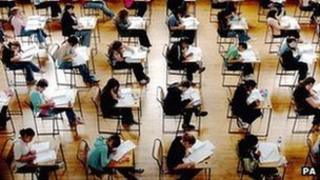 Forty private schools across Scotland are to be investigated by a watchdog.
The Office of the Scottish Charity Regulator (OSCR) examines whether organisations warrant the charitable status which exempts them from payment of millions of pounds in rates and tax.
Because of their charitable status, the schools do not pay corporation tax and receive an 80% discount on their rates.
Schools being investigated include Fettes, Robert Gordon's College and the High School of Glasgow.
The OSCR said the process was ultimately aimed at maintaining public confidence in charitable status.
The inquiry follows an earlier review of 13 schools in which five failed to pass the charity test.
The five schools had to take action to justify its charitable status, such as providing more assistance with fees to low income families. All later passed the test.
'Complete our assessment'
OSCR's chief executive, David Robb, said: "Charities need to be seen to be providing public benefit - that is what the legislation requires the regulator to ensure.
"Our reviews of charitable status have been ongoing since 2006 and we have gained considerable experience as Scotland's charity regulator.
"We believe it's right, as agreed by our board in January of this year, that we now proceed to complete our assessment of the remaining schools in this priority group."
John Edward, director of the Scottish Council for Independent Schools, said: "All 13 independent schools that have been reviewed to date have passed the charity test and demonstrated that they provide public benefit and we're confident that the other schools are well placed to do so too.
"Today's announcement of the next 40 schools to be reviewed is simply part of OSCR's ongoing review of registered charities which has been in place since 2006, following the introduction of Scottish Parliament legislation."