Rise in Scottish calls to forced marriage charity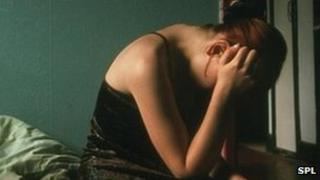 A charity which assists victims of forced marriage and honour-based abuse has reported an increase in the number of Scottish calls to its helpline.
The organisation Karma Nirvana said there had been a 44% rise in callers so far this year, compared with figures for the whole of 2011.
Last year, it had 48 calls from across Scotland, but this rose to 69 between January and August this year.
A roadshow is taking place in Edinburgh to help professionals spot victims.
It aims to help professionals such as teachers, police, health and social workers spot potential victims of forced marriage, as well as young men and women at risk of honour-based abuse.
The event will also focus on how to repatriate youngsters who have been forced abroad to get married.
Jasvinder Sanghera, chief executive and founder of the charity, said: "We feel it is important to keep the momentum on this issue going and to bring the good work that is happening across the country to a platform.
"There are still high levels of under-reporting on this issue nationally and we need to raise the profile on this issue to ensure that more victims come forward to obtain the help they need."
The charity said it would be seeking political support from the Scottish government.