Scottish medieval history documents put online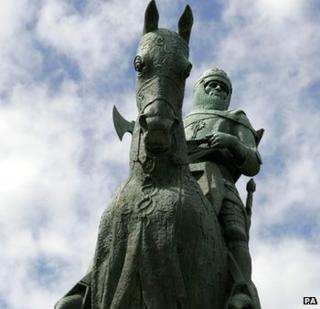 Thousands of the oldest documents in Scotland's history are being made public through an online database charting life in the Middle Ages.
The People of Medieval Scotland project has catalogued about 21,000 people mentioned in 8,600 documents written between 1093 and 1314.
The database is being launched by Education Secretary Mike Russell, who called it a "world class" resource.
It will include free software specially developed for use in schools.
Its creators at the University of Glasgow said the database offers academics, students and history enthusiasts an insight into how the social and cultural landscape evolved.
Professor of Scottish history Dauvit Broun, who led the project, said: "The period that these documents cover is one of the most fundamental times in Scotland's past.
"This was an age where many of the methods and means of governing a country that we take for granted today were evolving and the Scotland of today was being forged.
"Understanding these documents is therefore hugely important in detailing the foundations of modern Scotland and how the name of Scotland and Scots came to apply to a distinct country and people."
The end of the 11th Century saw the growth of record keeping, with property rights logged via legal charter and royal government practice routinely noted in writing.