Lord Carloway appointed as Lord Justice Clerk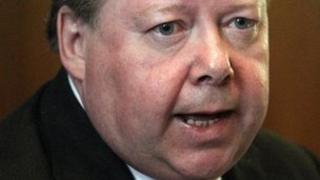 Lord Carloway has been appointed as Scotland's new Lord Justice Clerk - the country's second most senior judge.
The judge replaces Lord Gill, who was appointed Lord President in June.
Lord Carloway was nominated by the first minister, and formally appointed by the Queen.
He recently led a review of Scots law following the Supreme Court's ruling in the Cadder case. His report recommended ending the requirement for corroborated evidence in criminal cases.
The Lord Justice Clerk, who has an annual salary of £206,857, is one of the Great Offices of State in Scotland, and plays a prominent role in the criminal appeals system.