'Weakness' in public body mergers, says Audit Scotland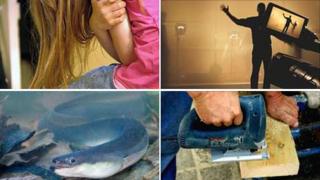 A "weakness" in the mergers of some public sector organisations has been criticised by the public spending watchdog Audit Scotland.
It analysed four mergers, including the formation of Skills Development Scotland, which were designed to make net savings of about £63m.
It said actual savings may have been much lower and pointed to "broad assumptions" used in calculations.
Audit Scotland called for lessons to be learned before merging police forces.
Eighteen public bodies have merged in the past five years as part of the Scottish government's "simplification programme".
Audit Scotland carried out detailed examinations of four mergers, including the creation of the Care Inspectorate, Creative Scotland and Marine Scotland.
Along with Skills Development Scotland, they were expected to make net savings of about £63m over the first four to five years.
Under-estimate
The watchdog said it was "not possible to confirm the total costs and savings of mergers to date".
It said it was initially forecast that merger costs would be £30m - but that had been exceeded by at least £12m.
The watchdog found that the £42m recorded costs could have actually been an "under-estimate" as they focused on staff costs, particularly redundancies.
Although costs were higher than expected, the mergers had led to staff restructuring and significant reductions in staffing costs, the watchdog said.
The report also found that most recent mergers happened on time but that permanent leaders were not always in place early enough.
With 60% of mergers happening in the past two years, it was too early to see performance improvements, it said.
Auditor General for Scotland, Robert Black said: "Scotland's public sector has undergone significant reform in recent years.
"There are also major changes to public bodies ahead, such as the creation of single national police and fire and rescue services and possible mergers of further education colleges.
"It is important that all involved with such changes learn the lessons from recent mergers. To help with this, we have published a good practice guide which draws on the findings of our review of recent mergers."
Liberal Democrat leader Willie Rennie, whose party has been steadfastly opposed to the merger of police and fire services, said the report confirms that the government's merger plans are flawed.
"Any assurances that Kenny MacAskill gives about his police and fire power grab will ring hollow following the findings of Audit Scotland," he said.
"It is clear that estimates on savings stemming from the centralisation of our police and fire services are merely figures, not facts."