Process to appoint Scots single fire chief begins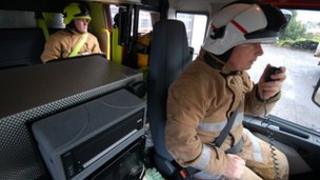 The process of recruiting the head of a new Scottish fire service has begun.
Applications are now open for the post of the chief officer, who will head a workforce of more than 9,000 firefighters and support staff.
The role will also come with the responsibility of a multi-million pound budget, attracting a salary of £165,000
Legislation to merge Scotland's eight brigades is currently passing through Holyrood, with the single service set to be in place by 1 April 2013.
The Scottish government said the move, along with a single police service, would deliver efficiency savings of £1.7bn over 15 years.
Community Safety Minister, Roseanna Cunningham said: "I am delighted that we are now at the stage where we are identifying the person to shape, deliver and lead this new organisation.
"This will unquestionably be one of the most exciting fire and rescue jobs in the UK."