Megrahi's death leaves theories to contemplate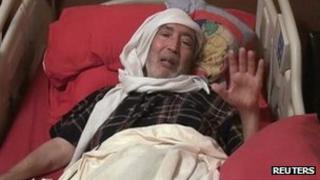 It is difficult in truth, even for a detached observer, to remain dispassionate with regard to the long prolonged aftermath of the Lockerbie tragedy.
Consider the context. Contemplate the range of reactions to the death of Abdelbaset Ali Mohmed al Megrahi, the man convicted of bombing Pan Am Flight 103.
The US parent of one Lockerbie victim says that Megrahi should have been prosecuted in America and executed. She expresses the hope that his eventual death was "horrible". By contrast, the British parent of another killed in the bombing describes Megrahi as the "271st victim", to add to those who died in the plane and on the ground below.
Most political and official responses focus primarily - and rightly - upon the tragedy itself, upon the families who continue to live with grief at needless loss. That, they say, is where "first thoughts" must lie.
However, that does not forestall the proximate arrival of second and third thoughts which concern themselves with more transient, calculating matters.
Contributory factors
The first minister and his Scottish colleagues have said that the death of Megrahi, after slipping into a coma, should end any "conspiracy theory" to the effect that the Libyan's illness was somehow manufactured.
Perhaps so - although such theories tend to remain stubbornly resistant to anything as mundane as evident fact. In any event, there are other theories to contemplate.
Prominent among those are questions regarding the reasons for the release of Megrahi from Greenock Prison in August 2009.
Was it purely compassion for his medical condition - as Justice Secretary Kenny MacAskill insisted at the time and has continued to insist since, while the prognosis for Megrahi's survival stretched and stretched, from three months to three years?
Or were there other contributory factors? One theory is that the release was designed to placate Libya and so aid British diplomatic and commercial interests. This theory is especially pursued by those who tend to elide the political gap between the UK and Scottish governments.
It is true that there was an apparent desire to effect an improvement in London/Tripoli relations. That was evident in Tony Blair's deal in the desert. It was confirmed in the later report by the UK Cabinet Secretary.
But the theory has two potential flaws: one, that any UK calculations appeared to be founded on a prisoner transfer, not the compassionate release which actually occurred; and, two, that such a deal would require a substantial degree of co-operation, ultimately at ministerial level, between two administrations who were politically and constitutionally at odds, including over the handling of the Lockerbie aftermath.
Lockerbie legacy
Is it possible then that there were interests in Scottish governance or justice who felt that the case against Megrahi was less than secure, that there was evidence emerging to that effect and that, consequently, the Scottish legal system might face embarrassment if Megrahi's appeal were to continue to its conclusion?
Was that the underlying deal? Did Megrahi's legal team infer or were they invited to infer that dropping the appeal would help the Libyan's cause in securing release?
Absolutely not, say Scottish ministers. Abandoning the appeal was only required under the Prisoner Transfer Agreement or PTA - which they rejected. Megrahi was released solely on compassionate grounds, returned home to die.
So where now for the Lockerbie legacy? A further appeal? Perhaps. That could happen if Megrahi's family can persuade the Scottish Criminal Cases Review Commission to apply for the court case to be reinstated.
Further political and legal questions? Definitely. Those will persist, regardless, while any uncertainty remains. But perhaps, pending any new evidence, they persist with steadily declining fervour now that Abdelbaset Ali Mohmed al Megrahi is dead.