Testing the mood of the nation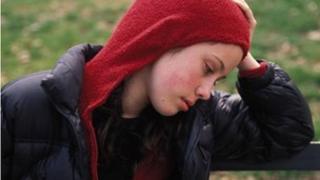 How's everything? How are you feeling? That's what we want you to tell us.
BBC Scotland is collaborating with the School of Government and Public Policy at Strathclyde University to test the mood of the nation.
We want to know not so much what you think, as what you feel about things. It's not an opinion poll - think of it more as an online quiz.
The research is being led by Professor Laura Cram at Strathclyde. She said they wanted to do something that's different from traditional surveys of political attitudes.
She said: "What we wanted to do was to find a way to engage the public in the research process and to get a sense of - not what's your response to a specific question in a questionnaire - but how do you feel when you're asked some of these questions?
"What's your mood? How are the current situations playing out in your world?
"We also wanted to get a sense of whether it's the same in all the different parts of the United Kingdom.
"We're all facing challenging times.
"Is it the same challenging time in Scotland as it is in Northern Ireland? Are there some things that are making people really mad in England that they are quite happy about in Scotland or Wales?
"These are the things we really want to get at."
'Bit of fun'
The short quiz is at www.strath.ac.uk/moodofthenation .
What can you expect when you follow the link? What can you expect when you visit the site?
Prof Cram said: "When they follow the link they'll arrive at a map. They can choose the place that they live, and they'll follow the survey from there.
"Basically the quiz is a bit of fun.
"When they finish the questionnaire they'll get a quick result that tells them what their mood is, where they fit into the general picture of the mood of the nation."
Everyone who takes the quiz will get an instant, personalised result - and the BBC's Sunday Politics Scotland programme will be bringing you the national results once they've been calculated.
The Strathclyde researchers say all submissions are anonymous - and no personal, identifying information will be stored.
So ... how do you feel about that?