First forced marriage protection order issued in Scotland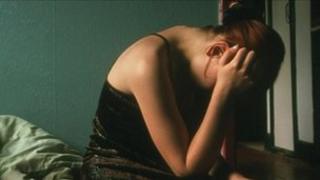 The first order has been issued in Scotland to protect a victim of forced marriage, it has been revealed.
New legislation came into effect last November which made it a criminal offence to breach a protection order.
Offenders could face a two-year prison sentence or a fine if convicted.
The news was announced as Health Secretary Nicola Sturgeon visited Cardonald College in Glasgow to raise awareness of the legislation.
As part of the campaign against forced marriage, a specially-designed wedding dress has toured the country, which has been decorated with messages of support from women and men with first-hand experience of forced marriage.
Ms Sturgeon said that forced marriage had "no place in 21st Century Scotland" and the legislation was designed to make sure those affected received the "help and support they need".
She said: "All people in Scotland who are eligible to marry or enter into a civil partnership should have the right to do so freely without coercion.
"Scotland is leading the way in this legislation in ensuring that anyone who breaches a protection order - and anyone aiding or abetting them - will feel the full force of the law."
The wedding dress, which has formed part of the campaign to raise awareness of the issue of forced marriage, has been touring educational establishments across Scotland and has more than 40 messages of support.
Messages include "My choice and my freedom to chose" and "Stay strong, speak out, get help".
The Forced Marriage (Protection and Jurisdiction) Act was the first legislation in the UK to make it an offence to breach a protection order.
Since it came into effect last year about 50 people have been assisted by the Scottish forced marriage and domestic abuse helpline - significantly more than before the new law was introduced.