Penrose contaminated blood inquiry evidence to end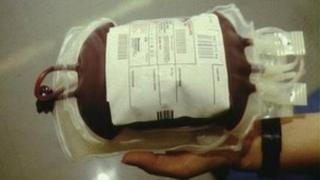 Legal representatives at the Penrose inquiry into contaminated blood are preparing to make their closing submissions.
The first evidence session was held in March 2011 and Lord Penrose has heard from a total of 60 witnesses.
The inquiry has held a number of closed sessions, so patients and relatives could give evidence anonymously.
Lord Penrose has been examining how people received contaminated blood in the 1970s and 1980s.
Hundreds of people in Scotland are thought to have been exposed to infection.
Speaking before the final day of public hearings, Bill Wright, chair of Haemophilia Scotland, said the inquiry chairman "holds our hope in his hands".
Mr Wright, infected with hepatitis C through his treatment for haemophilia in the 1980s, said: "The battle to get this inquiry was long.
"Those infected have been through years of pain and suffering while waiting for it. Too many have not survived while waiting for it to take place.
"The story doesn't stop with this inquiry. It is only a couple of chapters on the road to justice, when a new brighter volume can hopefully start.
"Lord Penrose's findings need to be followed by action."