'Action needed' on numeracy skills in Scottish secondary schools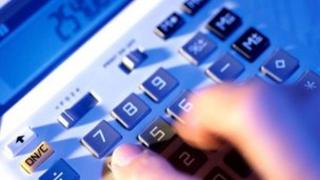 More than half of S2 pupils are not doing well at maths, according to Scotland's first national survey.
But theScottish Survey of Literacy and Numeracy (SSLN)suggested primary pupils were performing at a high standard in the subject.
Education Secretary Michael Russell said the results showed the new Curriculum for Excellence was working well in primary schools.
But he said more focused action was needed in secondaries.
Mr Russell added that the link between deprivation and attainment in Scottish schools remained too strong.
More than 5,000 teachers and 11,000 pupils were surveyed for the SSLN.
The results showed 76% of P4 pupils were performing well or very well in numeracy, with 72% of P7 pupils reaching the same standard.
But in S2 only 42% pupils were performing well or very well.
The percentage of pupils not yet working within their respective levels in numeracy was less than 1% in P4, about 2% in P7 and 32% in S2.
Boys tended to outperform girls in numeracy at P4 and P7.
And S2 pupils living in areas with lower levels of deprivation were twice as likely to be performing well or very well as pupils living in areas with higher levels of deprivation.
The vast majority of pupils said they enjoyed learning, though the strength of agreement reduced among older pupils, and more than 90% of pupils agreed what they were learning would be useful to them outside school.
More than 90% of primary school teachers and more than 80% of secondary school teachers reported they were very or fairly confident they could improve learning using the Curriculum for Excellence experiences and outcomes for their area.
In February, a report by the Royal Society of Arts praised the teaching of maths in Scottish schools, which it said England should look to learn from.
And speaking during a visit to Stenhouse Primary School in Edinburgh, Mr Russell said: "Given that we have deliberately raised the bar with Curriculum for Excellence - with high standards expected at each level, the strong performance of primary pupils in maths and numeracy is hugely encouraging.
"A common and historic trend is for performance to dip between mid and upper primary and then dip again in early secondary. So it is particularly welcoming to see the high performance in P4 maintained through to P7 under Curriculum for Excellence.
"However, this high performance must also be sustained and improved through to secondary.
"The performance results taken from S2, who were the last cohort of pupils not to benefit from Curriculum for Excellence, shows that more is needed and the link between deprivation and attainment remains too strong."