Review of contract law prompted by online shopping rise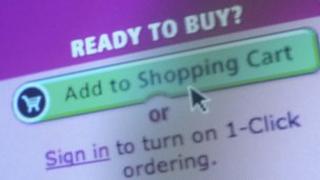 The rapid rise in shopping online - and the use of electronic media - has prompted a major review of contract law in Scotland.
The Scottish Law Commission said the law must be updated to take account of modern technology and ensure consumers and businesses are fully protected.
The current law is based on traditional oral and paper contracts.
But the commission has asked how they can be formed online, and whether electronic signatures are valid.
It has launched a discussion paper to discover if the law should be updated.
Few people realise they are entering into contracts every day, whether they are buying a bus ticket or a loaf of bread.
But this review has been prompted by the rapid growth of electronic contracts, for example downloading a ringtone or music or purchasing books or clothes from an online retailer.
The commission said that in most cases they work perfectly but said it was unclear whether electronic transactions carried the same weight of legal protection as written contracts for a house purchase or agreement to build a new hospital.
Because of the rapid rise in the use and importance of electronic media, it said answers were needed urgently to questions such as how a contract was formed in the electronic age and what role electronic signatures play.
'Particularly attractive'
It has asked: "Do the rules which were designed for oral and paper contracts still work for e-contracts?"
The lead commissioner, Prof Hector MacQueen, said: "With the rise in new technology it is high time that our law on how contracts are formed is reviewed and updated.
"Our proposals would lead to a clear and modern law in line with developments in technology and its usage.
"We think that the innovations would be particularly attractive for commercial parties, for whom the proposals offer world-class levels of certainty and convenience."
Responses to the discussion document should be received by 29 June.