Number of elderly in Scotland 'to rise by 82%'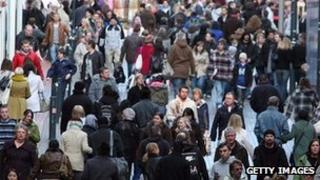 The number of elderly people living in Scotland is set to increase dramatically, according to population projections.
Analysis by the National Records of Scotland suggests the number of people aged 75 and over will rise 82% in the next 25 years.
Statisticians project a 10% rise in Scotland's population as a whole by 2035.
But numbers in East Lothian and Perth and Kinross could grow by a third.
Those areas could also have the largest increases in the numbers of children aged 0-15, with East Lothian projected to see a growth of 41% and Perth and Kinross 32%.
The increase in the number of elderly is being explained by the post-war baby boom and improvements in health.
Scotland's population is likely to grow to 5.76 million people over the next 25 years, but some areas will see a decline with Inverclyde suffering the sharpest fall, down 17%.
Eilean Siar (the Western Isles) will also see a drop in population, according to the projections - down by about 11%. Just over a third of the population loss will be children in the age group 0 to 15.
Other projections highlighted in thestatistical reportinclude:
Population in 22 of Scotland's 32 council areas to rise
Every council will have more elderly people than they currently have
Number of children aged 0-15 to increase in half of the 32 councils
Population growth in people of pensionable age biggest in West Lothian (52%) and Aberdeenshire (50%)