Scottish ministers launching 'drop drink size' campaign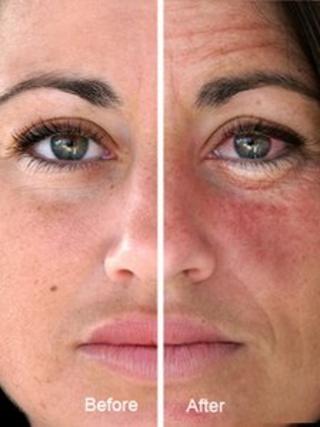 The Scottish government is launching a campaign to encourage women to "drop a drink size".
It is targeting those aged from 31 to 50 as part of a "changing attitudes" campaign.
It urges them to consider taking smaller glasses when drinking alcohol, claiming too many Scots women regularly exceed recommended guidelines.
Official estimates suggest one in every 30 deaths among women is alcohol-related.
Figures from the Scottish Health Survey also indicate more than one in three regularly drink more than is good for their health.
The Scottish government has claimed drinkers can exceed weekly guidelines by spending less than £3.
Meanwhile, a new smart phone app is being launched to demonstrate how alcohol speeds up the ageing process.
The "drinking time machine" app will form part of the Scottish government's new Alcohol Behaviour Change campaign.
Figures in the Scottish Health Survey suggest almost 40% of women regularly exceed sensible drinking guidelines of two to three units daily. Women should also aim to have at least two alcohol-free days a week.
Health Secretary Nicola Sturgeon said: "Everyone by now is aware that bold action is needed to tackle Scotland's unhealthy relationship with alcohol.
"The impact of our consumption is estimated to cost Scots £3.56bn each year. That's £900 for every adult.
"With Scots drinking more than any other part of the UK, this campaign aims to encourage adults in Scotland, particularly women, to recognise how much they are actually drinking and to help them make small changes to the way they drink which can improve their health and well-being."
App designer Auriole Price said: "The main aim of the app is to shock people into drinking just a little bit less. We are appealing to people's vanity as the effects of alcohol can include red broken veins on the cheeks, bloodshot eyes, a bloated face and deeper wrinkles."
The Alcohol Behaviour Change campaign will launch on Tuesday.
It will open as Ms Sturgeon travels to Brussels to meet with the European Commissioner for Health, John Dalli, and Scottish MEPs to discuss minimum alcohol pricing.