Scottish stillbirth rate lowest on record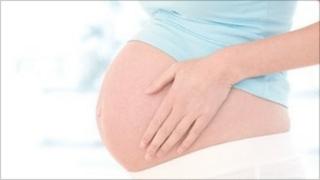 The number of stillbirths in Scotland fell to its lowest recorded rate in 2010, a health watchdog has revealed.
A report by Healthcare Improvement Scotland (HIS) found the stillbirth rate dropped below five per 1,000 deaths for the first time.
It follows more than a decade of relatively static stillbirth rates, HIS said.
Deaths in the first year of life also dipped to its lowest recorded rate, at 3.7 per 1,000 live births.
The report also found a link between obesity and stillbirth, as well as between infant death and smoking and deprivation.
Dr Brian Robson, executive clinical director at HIS, said: "The falling rates of perinatal and infant deaths is good news for the NHS in Scotland and will be reassuring to mothers-to-be.
"It shows that projects like this, and others that we support the health service to deliver, appear to be making a difference. But there is still work to be done."
Data from England and Wales gives a stillbirth rate of 5.1 per 1,000 births in 2010.
Health Secretary Nicola Sturgeon said the Scottish government wanted to drive down the number of stillbirths and infant deaths "even further".
"The report has a number of important recommendations that we expect NHS Boards, with assistance from Healthcare Improvement Scotland, to take cognisance of - and take appropriate action," she said.