London-based Scots charity Borderline fears closure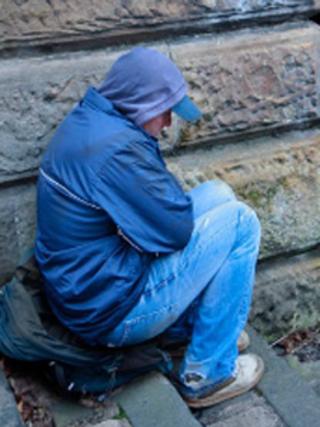 A Scottish charity which helps homeless people in London claims it may have to close after losing funding from the Scottish government.
Borderline, known to its clients as the "Scottish Embassy in London", supports hundreds of people every year.
Its 2008/09 grant of £107,00 was reduced to £24,500 in the current financial year. The charity will receive no funding for 2012/13.
The Scottish government said its own budget had been cut by Westminster.
A spokesman said: "The Westminster government is making significant cuts to our budget and this in turn, leaves the Scottish government with difficult budget decisions to make."
Borderline said the lack of funding this year means it will have to make up a 37% deficit or face closure.
Chief Executive Willie Docherty said: "Winter is a particularly tough time to be alone on the streets and Borderline has been a safe haven where vulnerable Scots in London can come and access the support they desperately need at this time and throughout the year.
"These cuts will have a massive impact on the unique service we are able to offer."
"In the absence of government support we will be asking the Scottish public, who have generously supported us in the past, to help us make up this shortfall.
"Failing that, we will have to review the future of this essential service we have been providing since 1984."
The charity said the lack of funds would mean 120 homeless Scots in London missing out on vital support, 16 people missing out on the chance of a secured bed in a YMCA hostel, 45 Scots not being re-housed either in London or back to Scotland and 75 Scots not being given travel warrants to allow them to travel back home to their families in Scotland.