Why money and statistics matter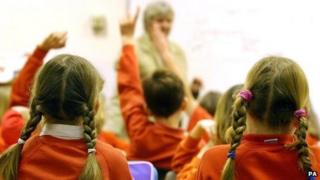 Politics is not purely about money. Politics is not purely about numbers. But both matter, intensely.
And so controversy has, quite understandably, attended a couple of announcements today from the Education Secretary Mike Russell.
One on colleges, one on school stats.
Firstly, as I disclosed to an astonished nation this morning, Mr Russell is setting up a £15m fund to help colleges modernise and, in particular, merge to save money.
And they need to save money why?
Because Mr Russell's colleague, John Swinney, is cutting their day-to-day budget by some £74m over the next three years.
From a slow start, the issue of college funding has developed into a substantial row.
Willie Rennie, of the Lib Dems, has made it his own by repeatedly questioning the FM - but the other parties haven't been slack either.
Ministers know they have to find a way of closing down the college controversy. Hence today's announcement which has now been welcomed by the National Union of Students.
Privately, ministers insist that the new fund - and the concept of mergers - matches emergent thinking in the college sector: that the object is outcomes in terms of student education, not the preservation of the structural status quo.
But it still accompanies notably challenging figures, big cuts. Which is why, again quite understandably, it is drawing further attacks from opposition parties.
Labour called the new plan a "college closure fund".
Value-laden that may be, but it's rather a punchy attack. (Indeed, Labour seem to be choosing their words rather well of late: "Mars probe", "letter to Santa" and now this. Author?)
However, it gives ministers an answer to offer the next time they are challenged on the issue. "Why is the minister subjecting colleges to penury?"
"To the contrary, we are helping them with cash to transform their offer to students."
The core stats which will matter, of course, centre upon students.
Will places be cut overall - or will sufficient savings be found from efficiency?
'Promising trends'
Will the government's pledge of a job, education or training for every 16 to 19-year-old be met?
Secondly, we have a raft of figures on school education.
Teacher numbers down - but still ahead of the target agreed with local authorities. Pupil teacher ratios up slightly. Exclusions down. More kids in good accommodation.
Opposition parties have, again understandably, pounced upon these figures. Embarrassing, say the Tories. Key stats pointing in the wrong direction.
This would have less political salience if the SNP had not chosen to major on class sizes as an issue in their last but one manifesto.
Today, Mr Russell points to promising trends in P1.
But, of course, there is still no redemption of the pledge in the previous manifesto to cut class sizes in P1-3 to 18 or fewer - a pledge which was amended during the last parliament, to the scorn of opposition leaders.
Still, Mr Russell can undoubtedly comfort himself by reflecting quietly upon the election result in May, including in his own constituency where local contention over schools did not appear to impact upon his own support.
Longer term, voters will respond to a general impression of the Scottish government's competence in key areas, including education.
But money and statistics matter.