Scots in project to match cancer patients with drugs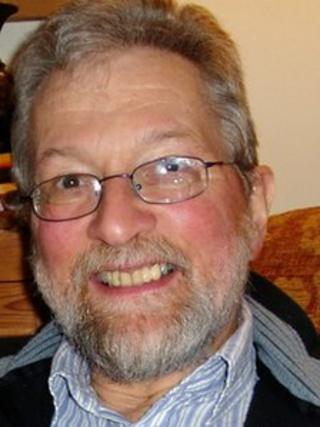 Scots are among the first to take part in a pioneering project aimed at matching cancer patients with the most appropriate treatment through genetics.
Cancer Research UK wants to establish an NHS genetic testing service for people diagnosed with cancer.
Doctors would then be able to access the tests when deciding which drugs were best.
Patients from Glasgow and Edinburgh are among 9,000 participants who will supply tumour samples for testing.
The hope is that eventually scientists could design personalised medicine for patients.
The first phase of Cancer Research UK's Stratified Medicine Programme will cover breast, bowel, lung, prostate, ovary and melanoma skin cancer.
The research body said patients would be recruited through a network of more than 20 hospitals around the country, including Glasgow Royal Infirmary, Glasgow Western Infirmary, Edinburgh's Western General Hospital and the Royal Infirmary of Edinburgh.
Tumour samples taken from patients will be sent to one of three NHS genetic testing labs where DNA will be analysed for a range of molecular faults linked to cancer.
The information will then be stored alongside other relevant clinical information to allow researchers to compare the success of different treatments in relation to specific faults within cancer cells.
Grant Lowe, 64, of the Black Isle, near Inverness, is one of the first patients taking part in the programme.
He was diagnosed with a form of skin cancer in 1997 and has been part of four different drug trials at the Beatson West of Scotland Cancer Centre in Glasgow.
He said: "I am really pleased to be part of this programme as it feels good to be doing something that will help others who find themselves in a similar situation in future.
"I really want to spread the word that there is hope and that a cancer diagnosis isn't always the death sentence it once was.
"I would hope this new Stratified Medicine Programme will eventually make a big difference and help develop new and improved treatments for people who are diagnosed with cancer in years to come."
Cancer Research UK, AstraZeneca and Pfizer are funding the £5.5m initiative.
Professor Jeff Evans, lead researcher at Cancer Research UK's experimental centre based at the Beatson Institute in Glasgow, said: "We're delighted to be involved in this exciting initiative, which will give Scottish people the chance to play a key part in making targeted treatments available for cancer patients across the UK."
James Peach, director of programme, said: "This programme marks the beginning of the journey, and there is much to be done before we can bring the benefits of personalised medicine to every cancer patient.
"But I'm confident that within the next few years we'll see personalised medicine changing the face of cancer treatment and saving many more lives from cancer."