Broadcaster STV rapped for number of trailers in breaks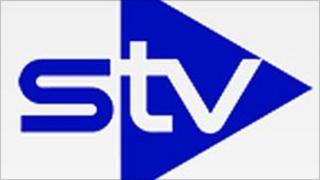 STV has been ticked off over the length of some breaks for adverts and trailers during programmes.
But the broadcaster refuted newspaper reports that it screened too many commercials.
Regulator Ofcom said it broke a rule that limits breaks within programmes to a maximum of three minutes 50 seconds.
The problem arose because STV covered up some sponsorship announcements seen by viewers in other Channel 3 regions with trailers.
These announcements do not count towards the length of the break but adverts and programme trailers do.
The problem occurred during some episodes of the Jeremy Kyle Show.
STV said it had identified the problem and reported itself to Ofcom. It is not being punished by the regulator.
The length and frequency of advert breaks has increased in recent years although the rules covering Channels 3, 4 and 5 are still far stricter than those applying to other commercial channels.
The company said: "We accept Ofcom's ruling on what is acknowledged as a very complex issue which STV spotted and flagged to the regulator.
"At no point did STV transmit more than the permitted level of commercials. STV has a rigorous and ongoing training programme for staff."
Sponsorship announcements
The problem highlights an aspect of the rules which may seem strange to some viewers.
Breaks within programmes on Channels 3, 4 and 5 cannot be any longer than three minutes 50 seconds in total. They can include up to 20 seconds of trailers - known in the industry as programme promotions.
However, sponsorship announcements at the beginning and end of commercial breaks do not count towards the length of the break - they are counted as if they were part of the programme itself.
STV covered up some sponsorship announcements seen by viewers tuned to ITV1 in other parts of the UK with trailers, so fell foul of the rules as the break on the network had already reached the maximum permitted length.
STV carried the same number of commercials as the other regions.
Ofcom's rules place restrictions on the total amount of advertising channels can screen and on the length and frequency of breaks within programmes.
Some critics have condemned the volume of advertising during popular network programmes including Downton Abbey, although ITV insisted it did not break any rules.