'Sense of community' is crucial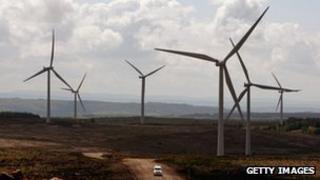 Community councils were created at the same time as the major reorganisation of local government in the mid-70s which abolished the old town and county councils and created regions such as Strathclyde and Tayside.
They were designed to try to ensure the minutiae of local representation was not lost as power shifted towards the centre and survived the overhaul which created the current system of local government in 1996.
News that a significant number of community councils are in limbo - and that the bulk are unelected - may not be a surprise. But the situation will concern many who, to use the American phrase, believe that ultimately all politics is local.
Community councils take part in consultations during the planning process although, of course, they do not decide whether to reject or accept plans. Some have been vocal critics on controversial local plans, such as some wind farm developments.
If an individual council is unelected, it is easy for others to question how representative it is of the community it claims to serve, whatever the reality of the situation may be.
More positively, community councils can help play a part in instilling civic pride by organising local events and festivals - even little things such as signposts highlighting interesting local buildings.
Credibility claims
To some extent, the success of community councils may reflect whether or not an area actually has a sense of community to begin with.
A small town or village with a sense of identity and, perhaps, a well-read local newspaper may provide fertile ground for a community council. In contrast it may well be harder to establish a community council in parts of a large town or city with a somewhat transient population.
The Scottish government intends to establish a working group on the future of community councils soon. But is this a chicken and egg situation? Which comes first - a sense of community or a community council?
Some community councils genuinely play a role in local life - but how hard is it for a community council which is both unelected and largely unknown or unreported within its area, to claim any credibility?