New 'cold case' unit chooses five priority murders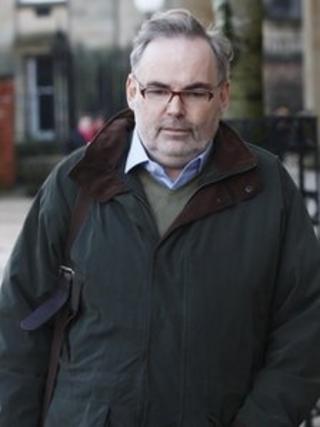 A "cold case" unit set up to tackle Scotland's unsolved murders has chosen five "priority" cases to investigate.
But the identities of the victims have not been revealed in case it jeopardises any new inquiries.
The deaths, chosen from a database of 93 unsolved murders, span a 25-year period between 1974 and 1999 and involve victims aged from 20 to 59.
The Crown Office said the five cases were selected because in each there was an "identifiable" suspect.
The Cold Case Unit was set up at the instruction of Scotland's chief prosecutor, the lord advocate, in June 2011 to oversee cases that were kept open because of a possibility of new information emerging.
The Unresolved Homicide Database now contains details of 93 unsolved crimes dating back as far as 1942.
It brings together information provided by Scotland's police forces to help identify cases that could be cracked through advances in evidence gathering techniques such as DNA profiling.
Solicitor General Lesley Thomson said the convictions of Malcolm Webster and serial killer Peter Tobin had demonstrated the resolve of prosecutors to pursue those who for years had escaped justice.
"For those affected, the years that pass since the death of a loved one does not diminish their memory," she said.
"Nor does it diminish our determination to ensure that justice is done.
"We will seek them out and prosecute them for their crimes. We will not give up."