Scottish Tory chief spin doctor Ramsay Jones suspended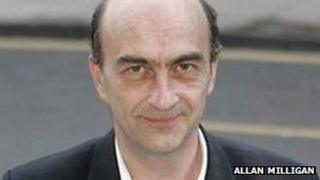 The Scottish Conservatives' chief spin doctor Ramsay Jones has been suspended from his duties during the current leadership contest.
It follows newspaper claims that he attended a meeting held by one of the candidates, Ruth Davidson.
A voicemail on Mr Jones's phone says he is taking time off.
Organisers in other campaign teams have been told that Mr Jones's decision follows a meeting with the Scottish Party chairman Andrew Fulton.
The chairman had previously informed Tory staff that they had to remain "strictly neutral" during the contest.
Miss Davidson is hoping to succeed current Tory leader Annabel Goldie.
She is competing against Murdo Fraser, Jackson Carlaw and Margaret Mitchell.