Senior staff want fewer local authorities in Scotland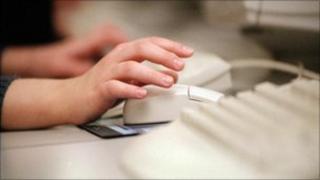 Many of the most senior officials at Scottish councils believe there are too many local authorities, according to a survey.
The study suggests 40% of local authority chief executives and directors of finance believe the number of councils needs to be cut.
The research was carried out for accountants Grant Thornton.
The poll also suggests some senior staff believe far more progress could be made by councils towards sharing services with their neighbours.
For instance, none of the councils interviewed had a shared service or outsourcing arrangements for street cleaning - yet just over a third of respondents would consider doing so.
The Scottish government has no plans to redraw the map of Scottish councils. There have been 32 unitary authorities since the last re-organisation took effect in the mid-1990s.
However, councils have been moving towards sharing services and collaborative working - either with neighbouring authorities or other public sector agencies in their area.
But there's concern the largest project to share services between councils - the Clyde Valley Project in the former Strathclyde Region - may be losing momentum.
Eight councils were originally involved in the scheme but two have now stepped back.
The remaining six are set to decide in the next few weeks whether to join a shared agency for back-office functions like IT and human resources.
Last week, West Dunbartonshire Council pulled out of the scheme, believing it can achieve more by looking at local solutions rather than sharing services with other councils across a wide area.
According to Gary Devlin, director at Grant Thornton Scotland, the apparent support for shared services by some of the most senior people in local government raises specific questions over who or what is blocking progress.
He said: "The survey shows that there is a clear appetite for structural reform in the local government sector.
"Yet, where there are plans to collaborate, for example in the Clyde Valley Shared Services Project, these are beset by difficulties and rarely deliver the benefits expected at the outset. If senior staff in local authorities believe there is a need for reform, who or what is the barrier to doing this?
"With local authority elections taking place next May, politicians may understandably be reluctant to engage in potentially risky change management programmes.
"Equally, shared service arrangements often require 'giving up' control or jobs in some areas in exchange for efficiency savings, which is unlikely to appeal to local councillors even where large savings are possible.
"In the absence of any political momentum behind serious reform in our public services, it is currently unclear how local authorities will be able to maintain public service provision with fewer resources.
"It is not a great leap to suggest that the lack of reform will almost certainly result in poorer or fewer public services and we will all be worse off as a result."
Ipsos MORI spoke to 36 chief executives and directors of finance at Scottish councils during July and August.