Review call on William Beck robbery conviction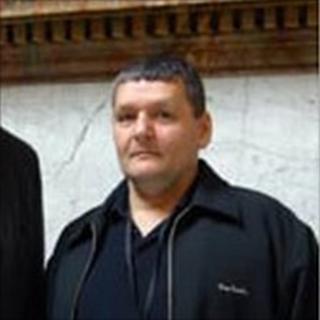 A new assessment has been made of the evidence which convicted a man of an armed robbery carried out 30 years ago.
Researchers at the University of Bristol Innocence Project (UoBIP) concluded that evidence against William Beck had "low probative value".
Mr Beck was convicted of robbing a post office van in Livingston, and sentenced to a jail term of six years.
The UoBIP has prepared a submission which will be made to the Scottish Criminal Cases Review Commission.
William Beck was 20 when he was arrested in 1981.
Of five eyewitnesses to the robbery, only two picked out Mr Beck at an identity parade.
The team at Bristol concluded that it was not possible to conclude beyond reasonable doubt that a miscarriage of justice did not occur.
Mark Allum, one of the Bristol researchers, said: "Mr Beck's conviction was based primarily upon identification evidence part of which the trial judge referred to as unreliable and part of which he suggested the jury should treat with great care.
"Recently the courts have become increasingly reluctant to base convictions solely upon eyewitness testimony especially since studies have exposed the fallibility of such testimony.
"Were this case to come before the courts today it is highly likely that the trial judge would dismiss it."
The Scottish Criminal Cases Review Commission has twice before refused to send Mr Beck's case back to the Appeal Court.
Mr Beck, who lives in Glasgow, said the fight to prove his innocence meant he had spent a lot of time learning the law.
"My two daughters have had to grow up with virtually no father for 20 to 30 years because of this case," he said.
"It is something that never leaves me.
"Even when I'm having a conversation with family or friends, it always comes round to my case."