In-store apples and online pears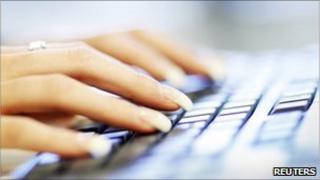 Apple's rise to become the most valuable company in the USA owes a lot to its technology, but also to the way it sells it.
The lessons of maintaining retail prices across outlets, nurturing a customer sense of belonging to the Apple brand club, and offering an innovative, distinctive approach to its stores have not been lost on other retailers.
Having passed ExxonMobil as both of them fell in trading on Wednesday, leaving Apple with a market valuation of £209bn, it may not help that its membership of a club of only ten companies that have been the most highly valued company quoted in New York won't help the outsider image its fans long nurtured in taking on Microsoft's dominance.
Apple pushed Microsoft into third place only last year. Now at the top of the heap, it risks being the company to topple as much as to emulate.
And it seems for many of those looting shops in English cities in recent days, Apple goods such as iPads and iPhones were the 'must-half-inch' accessory to be seen stealing.
Virtual changing room
In terms of emulating Apple, that retail experience it offers ties in with findings out recently about the way we're changing our shopping habits.
As I wrote recently, the move is on from conventional in-store purchases towards in-store browsing and cheaper, online purchases.
However, marketing consultancy Experian has identified a more complex relationship in what retailers like to call "multi-channel" shopping.
Yes, consumers look in-store, and while doing so, many of them check on smart phones for what goods might cost them elsewhere.
Many will check online at home. A new app has just been launched in Australia to let online shoppers visualise themselves in clothes using their webcams.
But the experience of online shopping - too often vague delivery times followed by long, fruitless waits, and too many returns at the Post Office - are being seen to drive people back in-store to get the goods. That's particularly if the in-store experience and level of service offer something a bit special.
John Lewis seems to be alert to this as it plans a new type of store, aimed at linking online research with an attractive in-store experience, choosing locations that spread the partnerships' reach to locations much more diverse than its current big city centre sites.
Experian's mining of data from its Mosaic database, linking consumer behaviour across many preferences and to their postcode, shows this multi-channel shopping behaviour is highly diverse.
For a growing element of tech early adopters, social media is the place to shop and seek out recommendations, with obvious implications for those wanting to sell to that demographic.
And this multi-channel behaviour is clearly strongest in and around London.
The company says that underlines a growing distinction between shopping behaviour in south-east England and the rest of Britain.
For reasons I'll leave you to guess at, Newton Stewart and Castle Douglas are named as some of the locations least attuned to multi-channel shopping. They are oddities at the bottom of an odd league table.
Mobile consumers
There are obvious lessons for retailers in all this, mainly around making a clear, consistent marketing link between the online and in-store channels for securing sales.
Using social media and developing apps is part of the story, and "never underestimate what your customers know about the performance and price of your products".
But adapting to this environment of diversity and confusing messages seems to be leaving many retailers behind.
Research suggests the vast majority know mobile technology will require them to change the way they do business in very few years time, yet only a minority are reckoned to have a strategy for doing so.
Judging by the rate of growth forecast for mobile/online retail, they'll be missing out on some big opportunities.