'Epidemic' of hepatitis C must be tackled now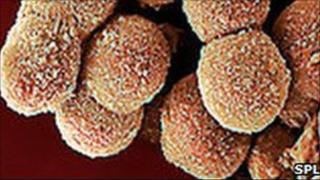 Action is needed now to tackle an "epidemic" of hepatitis C, according to a leading doctor.
Dr Roy Robertson, chairman of the National Forum on Drug-Related Deaths, said around 1,000 new cases were recorded each year in Scotland.
An estimated 39,000 people in Scotland have hepatitis C.
Dr Robertson, a GP in Edinburgh, is calling for an improvement in treatment services and testing uptake.
He said: "Most of the epidemic in Scotland has been amongst injecting drug users.
"We've always expected that this is going to be an increasing number of cases over many years."
The GP said people who used drugs and shared needles in the 1980s are starting to become unwell from the virus.
"Eventually the incubation period elapses and people begin to manifest cirrhosis and advanced liver failure and the death rate will undoubtedly increase over the next few years," he added.
Estimates say the annual death toll from hepatitis C-related causes in Scotland could be between 100 to 200 by 2015.
Dr Robertson said more treatment would cure more people, who could go on to develop liver damage, and may slow the rate of the epidemic.
The National Forum on Drug-related Deaths is a multi-disciplinary committee made up of participants from a range of medical, social, community, prison, police, legal and non-statutory agencies.