NoW scandal 'does not affect' Tommy Sheridan conviction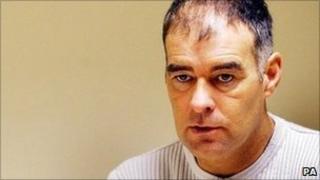 The News of the World scandal has no bearing on Tommy Sheridan's perjury conviction, a leading QC has said.
Evidence is to be reviewed after reports that e-mails appear to show former News of the World editor Andy Coulson authorised payments to police.
Mr Coulson told the trial he had no knowledge of payments to police.
Paul McBride QC said Sheridan was found guilty of lying about visiting a sex club. He refused to comment on reports he has been hired by Mr Coulson.
Three News of the World journalists gave evidence at the trial, including former editor and ex Number 10 communications chief Mr Coulson.
Sheridan was jailed in January for lying during his successful defamation case in 2006.
He was found guilty at the High Court in Glasgow last December of committing perjury during his case against the News of the World.
Hacking 'dossier'
On Thursday, Sheridan's lawyer Aamer Anwar asked Strathclyde Police to begin an inquiry into whether Mr Coulson committed perjury, after revelations emerging from the crisis which engulfed the paper.
Mr Anwar also produced a dossier which he claims contains scores of names of people in Scotland whose phones may have been hacked.
The Crown Office has now asked Strathclyde Police for a "preliminary assessment" of witness statements and to hand any findings to prosecutors for possible further action.
Mr Anwar and Labour MP Tom Watson have claimed the developments mean that former MSP Sheridan's conviction is unsound.
Paul McBride, who represented Gail Sheridan at the trial, told BBC Scotland's Politics Show he suspected investigations in Scotland would come to nothing and that they would not change the Sheridan verdict.
He said: "Tommy Sheridan was convicted of perjury by telling a civil jury that he hadn't been to a swingers club and that he hadn't told members of his own party about it.
"The evidence at the trial was from members of his own party that he had been to a swingers club and the jury accepted that evidence and he was convicted of perjury.
"The News of the World had no input whatsoever in relation to that perjury conviction, so the evidence of any journalist of the News of the World, even if it was perjured evidence, would not affect the conviction of Tommy Sheridan at all."
When asked about a Sunday Mail report that he had been "secretly hired" by Mr Coulson to represent him in Scotland, Mr McBride said: "I can't comment on that and it should be noted that there are no criminal allegations made in Scotland against Mr Coulson.
"The Crown Office have indicated that there will be a preliminary assessment of the evidence of a number of witnesses - the report will be complied and looked at by the fiscal, but there are no allegations made in respect of perjury, or any other crime in Scotland, in respect of Mr Coulson."
Sunday marks the final edition for the News of the World, which was shut down after the revelations that murder victim Milly Dowler's phone may have been targeted and that the families of dead soldiers may also have been hacked.