Report on coastguard closure welcomed in Scotland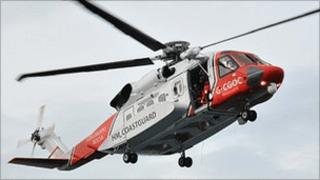 A critical report into plans to close coastguard centres has been welcomed in Scotland.
Aberdeen would become Scotland's only 24-hour station, and one other, in Shetland or Stornoway, would operate during daylight hours only.
The plans to close coastguard centres around the UK raise "serious safety concerns" and have little support, a report by MPs has warned.
Scottish Rural Affairs Minister Richard Lochhead said the plan was "reckless".
The UK government had wanted to reduce the number of 24-hour coastguard centres from 18 to three. There are currently five in Scotland - Shetland, Stornoway, Aberdeen, Forth and Clyde.
But a Commons transport committee report said safety would be jeopardised if the proposals went ahead.
The government has already acknowledged the original proposals it was consulting on would be adapted.
Under the plans the coastguard service would have two nationally networked maritime operations centres, in Aberdeen and the Portsmouth-Southampton area.
There would be five sub-centres, operating in daylight hours only, in Falmouth, Humber, and Swansea. Two more sub-centres - in Belfast or Liverpool, and Stornoway or Shetland - would be retained.
In addition, there would be one sub-centre operating 24 hours a day in Dover, and the small centre at London would remain unchanged.
The committee's chairman, Louise Ellman, said the coastguard proposals were "seriously flawed" and there was little support for them.
In May, Transport Secretary Philip Hammond said he was re-examining the plans, and would instead consider keeping nine, rather than three, coastguard stations open.
Commenting on the committee's report, Mr Hammond said: "I welcome the committee's recognition that the coastguard service is in urgent need of modernisation.
"The original proposals do not compromise safety and include increased resources for front-line rescue services."
The original consultation was extended so that the committee could have more time to complete its assessment of the proposals.
Final proposals
Mr Lochhead said: "The findings of this damning report support the position taken previously by the Scottish government on these ill-advised proposals.
"There is broad consensus these proposals are ill-considered, ill-founded and designed to save money - not lives.
"The UK government should therefore consult fully on revised plans which should include the option of devolving coastguard responsibilities to Scotland."
Alex Dodge, a watch officer in Lerwick who gave evidence to the committee when it visited Stornoway, told BBC Scotland of the report: "It completely vindicates our campaign."
The government's final proposals are due to be published later this summer.