Gay Girl in Damascus: Tom MacMaster defends blog hoax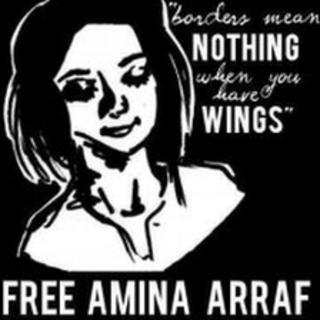 The student behind a hoax blog which claimed to be written by a gay woman in Syria has defended his actions.
Tom MacMaster, a US student at the University of Edinburgh, said the blog had been a fiction - but that the facts it contained were true.
The 40-year-old married man's blog, A Gay Girl in Damascus, described life in the Syrian city amid the current political unrest.
It gained a worldwide readership and was closely followed by news reporters.
The blog, dating back to February this year, claimed to document the life of 25-year-old Amina Abdallah Arraf al-Omari, a half-Syrian, half-American lesbian living in Damascus.
Entries covered her social life and relationships, but "Amina" also criticised President Bashar al-Assad and spoke about her role in the growing anti-government protests.
'Real facts and opinions'
Last Monday a post which was said to be written by Amina's cousin said she had been seized by armed men believed to be members of President Assad's Baath party.
The news was widely reported, including by the BBC, and bloggers and activists launched an online campaign to secure her release.
On Sunday, an "apology to readers" appeared on the blog signed by Tom MacMaster - a 40-year-old American Middle East activist studying at Edinburgh University - who said he was "the sole author of all posts on this blog".
Mr MacMaster, who is on holiday in Istanbul, told BBC Scotland: "I really felt a number of years ago, in discussions on Middle East issues in the US, often when I presented real facts and opinions, the immediate reaction to someone with my name was: 'Why are you anti-American? Why are you anti-Jewish?'
"So I invented a name to talk under that would keep the focus on the actual issue."
Mr MacMaster said he had wanted people to listen to the facts without paying attention to "the man behind the curtain".
The success of the blog took him by surprise.
He said: "From the beginning I never expected it to get anywhere near the attention it has.
"I thought when I was starting I would be read by four, five, maybe as many as 10 people."
Mr MacMaster accepted the concerns that he may have made it harder for bloggers within Syria, and that he had backed up government claims there were no problems in the country and that it was all "foreign lies".
He said: "However, the reality is that I have been in contact with a lot of people inside Syria and I have been following things very closely."
He said the most important thing was to "get the information out".
Mr MacMaster added: "People should stop focusing on the hoaxer and really be focusing on the most important people, the real people who are suffering in Syria."
He also apologised to the woman whose picture he used on the site.
She turned out to be a woman living in London who said she had no connection with the blog.
He said: "I had an idea of what my character should look like and one day I was flipping through something and I saw a picture of her and said 'that is the face'. I didn't think anyone would notice."