Swinney demands answers over Scottish Power price hikes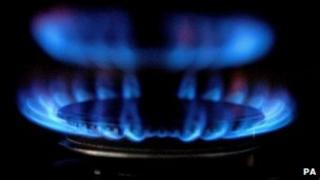 Finance Secretary John Swinney has called for an urgent meeting with Scottish Power over energy price hikes.
The utility firm announced last week that it was raising the cost of gas by 19% and the cost of electricity by 10%.
The move is expected to affect 2.4 million households in the UK.
Mr Swinney has also urged energy regulator Ofgem to bring forward action to protect vulnerable customers and make the energy market more transparent.
Scottish Power is blaming a 30% rise in the wholesale cost of gas since last November for the price increases, which are due to come into effect in August.
A spokesman for the company said: "We always co-operate with the government. We look forward to a meeting with Mr Swinney."
The Scottish government has estimated that if Scottish Power's price increases were replicated by other suppliers, more than 900,000 households would be in fuel poverty.
Mr Swinney said: "I am deeply concerned at the scale of Scottish Power's price increases and I am seeking an urgent meeting to hear why they think increases of this scale are justified.
"Any fuel price rises have an impact, yet these increases will leave many households, in particular vulnerable consumers, in real, real difficulty."
The finance secretary said the Scottish government was only able to do so much to mitigate price rises, and confirmed he had asked Ofgem to update the government on its actions to address the issue.
Mr Swinney told BBC Scotland's Politics Show: "We have an agenda as a government to try and tackle fuel poverty and to try to improve energy efficiency and the last thing I want to see is all of that good work taken across government undermined by significant increases in energy prices which will just drive higher levels of fuel poverty within Scotland.
"So, we'll be seeking to explore with Scottish Power all of these questions to form an understanding of the challenges that they face and to find out the issues upon which we can concentrate to try to tackle this problem."
The Scottish government defines fuel poverty as households having to spend more than 10% of their income on fuel.
The finance secretary also highlighted the issue of transmission charges, which he said had to be addressed to create the environment to develop cheaper alternate sources of energy.
Mr Swinney said about half of UK energy transmission charges were paid for by Scottish companies under the current regime.
Labour welcomed the pressure from the Scottish government but accused the SNP of cutting spending on fuel poverty.
Finance spokesman Richard Baker said: "Hikes in fuel prices hit the poorest and most vulnerable hardest, so it is vital the Scottish government redoubles its efforts to tackle fuel poverty by ensuring its gets the attention and investment it requires."
Customer group Consumer Focus Scotland said it found it difficult to see how Scottish Power's increases were justified.
Director Marieke Dwarshuis said: "We would ask every supplier, producer and provider to think again whether they are really treating their customers fairly and giving them the best deal that they possibly can.
"Ofgem, the UK energy regulator, has put the big six energy companies in the dock, saying suppliers have been quicker to raise prices than to cut them and are bamboozling consumers with complex tariffs."