Health Secretary makes elderly care "personal priority"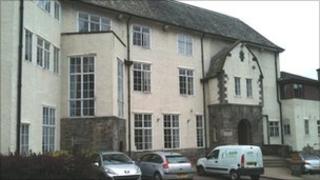 Scottish Health Secretary Nicola Sturgeon has made care of the elderly a "personal priority", with a focus on dementia sufferers.
She announced a regime of inspections to ensure care standards in hospitals are up to scratch.
The move came after a number of recent cases which raised concern over the care of elderly patients.
Ms Sturgeon said she was ready to tackle the "huge challenge" of modernising care services.
As well as inspections, the chief nursing officer will oversee the implementation of dementia standards in hospitals.
"Quality, compassionate care for older people that protects their dignity and independence, is one of the most sacred duties of any civilised society," said Ms Sturgeon.
"It is something I believe we generally do well - but that is not good enough. We must do it well for every older person on every occasion, in care homes and in hospitals.
"I consider improving care for older people - whether that means ensuring the implementation of the dementia standards, making sure older people are treated with care and compassion wherever they are and whatever their diagnosis, or better joining up health and social care - to be a personal priority."
Ms Sturgeon's comments came after the Mental Welfare Commission severely criticised Ninewells hospital in Dundee over the care of an 80-year-old woman with dementia.
It found that use of sedatives in the days leading up to the woman's death was distressing and unnecessary.
And the recent deaths of two elderly former residents at Edinburgh's Elsie Inglis care home prompted a police investigation and the closure of the facility.
SNP ministers have also raised concern over the thousands of elderly Scots being cared for by under-threat care home provider Southern Cross, which is suffering from financial problems.
The Scottish government will consult on the dementia standards over the next six months.