Catholic church chooses new bishop for Aberdeen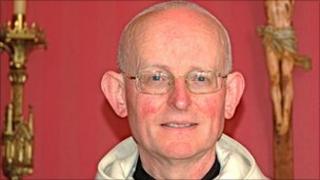 A new Roman Catholic bishop for the diocese of Aberdeen has been nominated by Pope Benedict XVI.
It was announced by the Vatican that Hugh Gilbert, the Abbot of Pluscarden Abbey in Moray, will succeed Bishop Peter Moran.
Bishop Moran has resigned on age and health grounds, after nine years in charge of the Aberdeen diocese.
Hugh Gilbert entered the Benedictine monastery of Pluscarden Abbey in 1974, and was elected Abbot in 1992.
Born in Hampshire, the bishop-elect was baptised in the Church of England and became a Roman Catholic at the age of 18.
He was educated at St Paul's School in London and at King's College, University of London, where he gained a 1st class degree in history.
Episcopal ordination
Originally Edward Gilbert, he received the name Hugh when he entered Pluscarden Abbey.
Speaking after the announcement of his nomination, he said: "I have much to learn, and it will not be easy to leave my monastery after 37 years.
"But I do so knowing that I am not going among strangers."
The nomination was welcomed by the outgoing bishop, Peter Moran, who said: "During his 19 years as Abbot, Pluscarden Abbey has continued to be the serene spiritual heart of this diocese."
Hugh Gilbert's episcopal ordination will take place in St Mary's Cathedral in Aberdeen on the 15 August.