Scottish beaches win flag awards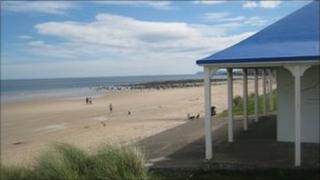 More than 50 Scottish beaches have been awarded flags recognising their safety, water quality, lack of litter and information provision.
The number of beaches winning 'seaside flags' has jumped from just 13 in 2000 to 56.
Seven beaches have also been awarded the blue flag, for which the beaches must pass 32 environmental criteria.
Keep Scotland Beautiful (KSB), an environment charity, has run the award programme for 19 years.
Derek Robertson, chief executive of KSB, said: "I would like to pay tribute to all the hard work that goes in to achieving and keeping these awards by local authorities and communities.
"I would encourage people, particularly in this economic climate, to make use of the fantastic beaches we have around the Scottish coast this summer."
A further 13 beaches were given a special recommendation for achieving the seaside award for more 10 ten years in a row.
KSB has created an interactive map that shows all the beaches, and is asking all visitors to review the top beaches through its 'score the shore' page.