Scottish unemployment falls in first quarter of 2011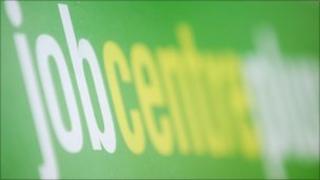 Unemployment in Scotland has dropped in the first three months of the year, according to official statistics.
The number of people out of work fell by 8,000 to 208,000 between January and March, the sixth consecutive reported drop.
The Office for National Statistics figures show the unemployment rate is now 7.7%, the same as the UK average.
Secretary of State for Scotland Michael Moore described the drop as "undoubtedly good news".
He said every person who leaves unemployment and gets into work was a "step in the right direction".
But he added: "The UK government knows it cannot be complacent on this issue and that is why we are putting our efforts into continuing to create the conditions for growth."
Finance Secretary John Swinney said the unemployment rate in Scotland was now lower than in several areas including London, the West Midlands and the North East and North West of England.
He said: "These figures emphasise the importance of the measures we are taking to support the creation of new employment and training opportunities."
The labour market statistics also show the number of people in employment in Scotland fell by 4,000 over the first quarter of 2011.
However, the figure increased by 46,000 over the year and now stands at just over 2.4 million.
It means the Scottish employment rate is 71.2%, slightly above the UK average of 70.7%.
The number of people out of work and claiming Jobseekers Allowance rose by 200 to reach 137,600 in April.
It was the first increase recorded since the beginning of the year.