Scottish election: Business leaders react to SNP win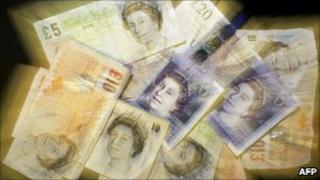 Business leaders have vowed to work with the next Scottish government to meet the economic challenges facing the country.
Their comments came as the SNP secured an overall majority for the Scottish Parliament in a landmark election.
The Scottish Chambers of Commerce (SCC) congratulated the party on a "spectacular" result.
But it added the challenge now was to "get on with the job of getting Scotland's economy back on track".
SCC chief executive Liz Cameron said SNP leader Alex Salmond and his team now had a "golden opportunity" to put business first and free it up to create jobs and growth.
She continued: "The public purse is tight but if we fail to invest in skills, transport, communications and economic development then we put Scotland's long-term economic well-being at risk.
"Minority government delivered a great deal of welcome consensus over the last four years and the Scottish government now faces a real challenge to deliver a Scottish consensus from a majority position.
"It is vital that it continues to engage constructively with the Scottish business community and work as a team alongside the private sector to take Scotland forward in the right direction towards growth."
Fiscal challenges
CBI Scotland said it was looking forward to working with the new Scottish government and all MSPs "to help deliver policies which encourage economic growth, trade and investment, and which respond imaginatively to the fiscal challenges ahead".
The Federation of Small Businesses (FSB) said it hoped the clear election result would provide stability for what he said would be a very tough five years ahead.
FSB public affairs manager Colin Borland commented: "The hard work starts now. We need to work out how we are going to maintain an environment where businesses can survive, grow, lead the recovery - all within a very tight, reduced public spending environment."
House-building industry body Homes for Scotland said it looked forward to working in partnership with the next government.
Chief executive Jonathan Fair said in the run-up to the election, his organisation had challenged any party which secured power to support the construction of up to 46,000 new homes over the lifetime of the next parliament.
He said: "This is the massive prize available if the appropriate action is taken to facilitate a 10% annual increase in private sector house building."