Sex offender information scheme rolled out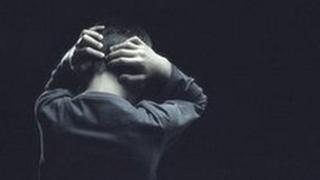 An initiative which aims to help protect children from sex offenders has been extended across Scotland.
The scheme enables concerned parents and carers to ask police for information about anyone in contact with their children.
It is available nationwide after being rolled out in the final force areas, Strathclyde and Lothian and Borders.
Since it was piloted in Tayside in 2009, police have received 160 applications and made 21 disclosures.
If it is found the person in question does pose a risk, then information may be given to the parent, carer or guardian as a protective measure.
'Empowers parents'
Action will be taken to protect the child immediately if the threat is deemed "serious or immediate".
Assistant Chief Constable Iain Livingstone, lead for public protection at the Association of Chief Police Officers in Scotland, said the scheme played a "key role" in protecting children from harm.
"There is no stereotype for someone who wishes to cause harm to children," he said.
"Our experiences across Scotland and beyond demonstrate that individuals from any background or any walk of life can harbour the intent to groom, manipulate and, ultimately, abuse."
Anne Houston, chief executive of Children 1st, said it was a "significant step" in improving monitoring of people who have previously harmed children.
She added: "This scheme empowers parents and carers by providing them with relevant information about specific individuals who have access to their children in a fair and responsible way, which in turn helps them to protect their children."