MS 'link' to vitamin D deficiency may be studied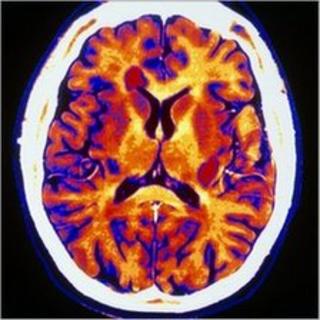 The MS Society is considering carrying out research in Scotland on a possible link between vitamin D deficiency and Multiple Sclerosis.
A report has called for more research on the role of vitamin D, and highlighted that Scotland is an ideal candidate country for the study.
Scotland has high levels of both vitamin D deficiency and MS.
The MS society wants to establish an international group of experts to carry out the research.
Last year, the MS Society hosted a summit in Glasgow on vitamin D and MS.
Unanswered questions
Scientists from across the world presented the latest research on the issue and debated ways of tackling vitamin D deficiency.
The report acknowledged that questions remain to be answered but proposed that a working group be set up to investigate links between vitamin D deficiency and MS further.
The report also stated that the centralised system for collecting health data that exists in Scotland would be beneficial to researchers.
The MS Society hopes that further research will help policy makers in addressing vitamin D deficiency and in gaining a better understanding of MS as a condition.
David McNiven, director of MS Society Scotland, said: "Research into the potential links between vitamin D deficiency and MS has really gathered pace in recent years and looks very exciting.
"I was delighted that we were able to convince so many world class scientists to come to Scotland last year to explore this issue.
"The report summaries the very interesting debate that was had in Glasgow and proposes to build on this work by bringing an international group together to tackle some of the outstanding questions."
Mr McNiven added: "The MS Society helped to bring researchers and policy makers together and we will continue to do so to contribute towards evidence-based policy making and to benefit people affected by MS."