Bid for EU protection for Orkney and Ayrshire cheese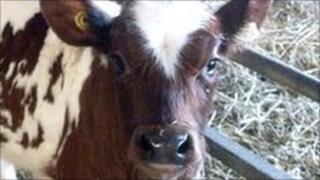 Two Scottish cheese companies are bidding for their produce to be given protected status in the EU.
Orkney Island Cheddar and Traditional Ayrshire Dunlop have applied for Protected Food Name (PFN) status, which safeguards against imitation.
The same EU law already ensures the authenticity of Arbroath Smokies and Scottish Farmed Salmon.
Environment Minister Richard Lochhead urged other businesses to consider applying for PFN status.
He said the move would help consumers to know they were buying the "genuine article".
"Numerous products from different countries use Scotland's good name to sell their wares, including smoked salmon and oats," he added.
"Rather than allowing others to trade on our reputation with inferior quality produce we should be grasping these opportunities for ourselves and knocking the copy-cats off the shelves."
Orkney Island Cheddar is made using milk from the Orkney Isles, following a traditional recipe and process.
Tim Deakin, from Orkney Cheese Company Limited, said: "The accolade of the PFN status will also bring a further benefit to the local community of Orkney as a premier visitor destination with outstanding natural beauty rich in wildlife and a history stretching back to the Neolithic Age."
Traditional Ayrshire Dunlop is made from the milk of Ayrshire cows and produced in an area around the traditional parish of Dunlop.
Ann Dorward from Dunlop Dairy said a PFN award would "help the origin, history and production of Dunlop cheese to be remembered and recognised".