Delivery of Scottish Census Day 2011 survey begins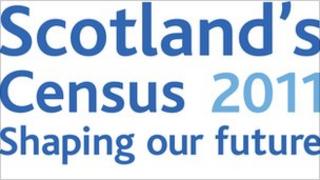 More than 2.5 million questionnaires are being delivered to homes across Scotland in preparation for the 2011 census.
The population survey is being sent to collect information about topics such as age, gender, health and employment.
Personal data from the questionnaires will be kept confidential for 100 years, otherwise it will be used to determine how public money is spent.
Scotland's census day is due to take place on Sunday 27 March.
The survey will feature 13 questions about a household and up to 35 questions for each person in it.
Most of the census questions will be multiple choice, answered by ticking a box.
The Registrar General for Scotland, Duncan Macniven, is responsible for organising Scotland's Census 2011.
He said: "From today, around 7,000 census takers will start to deliver the census questionnaires.
"These ask the questions that help the government, local authorities and businesses target billions of pounds of public money on services, including health, housing and leisure facilities."
Mr Macniven said householders could fill in their census form as soon as it arrives, provided their answers covered people who would be living or staying with them on the night of 27 March.
Citizens are legally required to complete the questionnaire and could face a fine of up to £1,000 if they fail to comply.
A census is held every 10 years in the UK.