MSPs vote to axe NHS prescription charges in Scotland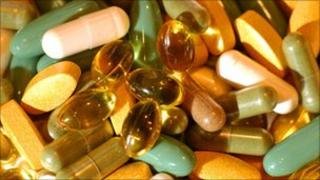 MSPs have voted to scrap NHS prescription charges in Scotland, a key SNP pledge in the 2007 elections.
The Scottish government won the approval of Holyrood's health committee to remove the current £3 charge.
A last-ditch Conservative and Lib Dem move to block the plan failed.
The price paid by patients for prescription medicine has been reduced each year since 2008 and the final vote will see charges removed on 1 April.
Labour supports the plan but the Conservatives and Liberal Democrats believe the cash could be better spent in other areas.
Scottish government health minister Shona Robison said lifting the charge would reduce the long-term cost to the health service and would no longer put people off going to see their doctor.
Wales and Northern Ireland have already removed NHS prescription charges, which cost £7.20 per item in England.
The Scottish government has played down the risk of people in England travelling across the border to claim free prescriptions.