Charity calls for more foster carers in Scotland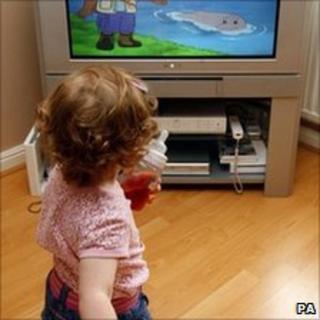 A charity supporting foster parents in Scotland is calling on a new generation to volunteer as carers.
Fostering Network Scotland, which is celebrating its 25th anniversary, said there was a shortage of 1,700 carers.
The problem is likely to worsen because many existing foster carers are likely to retire in the next few years.
The charity said there were also more children than ever in the care system with an increase of 27%, more than 1,000 children, between 2005 and 2009.
Figures from Fostering Network Scotland reveal that 6,366 children are looked after away from home in Scotland on any one day, with around two-thirds living with approximately 3,300 foster families.
A report carried out by the charity found 69% of foster carers are in their 50s, 60s or 70s.
Only 5% are in their 30s, with virtually nobody fostering while in their 20s.
'Better support'
Vanessa Orr, who has been a foster carer for 25 years, said: "Foster care has changed massively since we started fostering in 1985.
"In this time we have fostered over 140 children.
"One of the biggest changes is that when we started we were given £32 a week and that was supposed to cover everything we needed for the child.
"Of course it didn't so we had to dig into our own pockets to cover the costs.
"Now we get a proper allowance that takes into account all the child's needs, and a fee for the work we do.
"We also get much better support now, which is vital as fostering is very rewarding, but can be a real challenge.
Sara Lurie, director of Fostering Network Scotland, said: "It's fantastic how much foster care has moved on in the last 25 years and we are very proud of the role the Fostering Network has played at the heart of this progress.
"Foster carers are now considered child care experts and are starting to get the respect and recognition they deserve for taking on this skilled, challenging but rewarding role.
"However, we urgently need more foster carers for vulnerable children in Scotland and would encourage anyone with the right skills and qualities to consider a career in fostering."