Peter Tobin marriage witnesses couple traced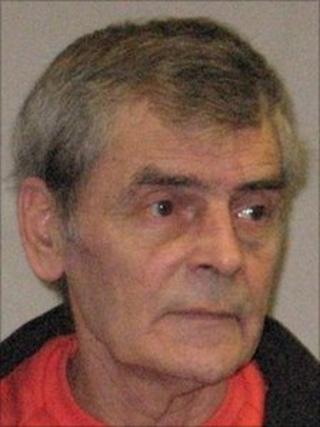 Police investigating gaps in the past of serial killer Peter Tobin say they have traced a couple who may have been witnesses at his wedding.
The discovery comes after police appealed for a Mr and Mrs Hardy on the BBC's Crimewatch programme last week.
The couple are thought to have been the only official witnesses to Tobin's first marriage in Brighton in 1969.
Tobin is serving three life sentences for the murders of Vicky Hamilton, Dinah McNicol and Angelika Kluk.
Police set up Operation Anagram after the rape and murder of 23-year-old Polish student Ms Kluk at a Glasgow church in 2006 in an effort to establish whether Tobin had links to unsolved crimes.
They followed a trail to the garden of Tobin's former home in Margate, Kent, where they unearthed the bodies of 18-year-old Dinah McNicol and 15-year-old schoolgirl Vicky Hamilton.
Det Supt David Swindle of Strathclyde Police, who is leading the UK-wide investigation into Tobin's past, appealed to the public on last Wednesday's Crimewatch programme to find three people who had met Tobin in the past.
He said the Anagram team had managed to trace the couple named on Tobin's marriage certificate to Margaret Robertson, who was 18 at the time.
He said: "The response from the public has again been extremely positive, and through Crimewatch and subsequent media appeals, we received a large number of calls from people determined to help us piece together the missing gaps in Peter Tobin's life.
"We are delighted to have traced the couple named on Tobin's marriage certificate, and they will now form part of our enquiry.
"At this stage it is too early to say if they hold any information that could be of assistance, but time will tell."
More than 700 people called in with information on Tobin following the Crimewatch appeal.
Detectives are also trying to trace another man, called Paul, with whom Tobin had worked in the mid-1980s.