House prices in Scotland climb by 83% over decade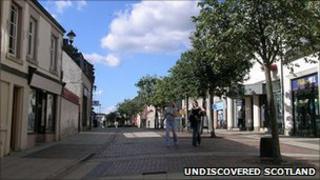 House prices in Scotland have risen by more than 80% in the past decade, a new study has suggested.
But research by the Bank of Scotland also showed that prices still trailed behind the rest of the UK.
The average home north of the border sold for £111,780 in 2010 - an 83% increase on £61,039 in late 2000.
Penicuik in Midlothian recorded the biggest increase, where the average house price climbed by 179% from £61,824 to £172,476 at the end of 2010.
Irvine (172%) and Peterhead (171%) were the next best performers.
Across the UK as a whole, house prices rose by 91% over the same period.
But the Scotland gains trailed behind the rest of the UK, with only Greater London and the South East recording smaller rises over the decade.
The biggest house price increases were in the north of England, where they went up by 130%, followed by Yorkshire and the Humber (125%) and Wales (108%).
Suren Thiru, housing economist at the Bank of Scotland, said: "The past 10 years have been characterised by a narrowing in the UK north-south house price divide.
"However, recently there has been a slight reversal of this trend with housing markets in the south of England outperforming the rest of the country over the past few years.
"Scottish property prices have risen steadily since 2000, if a little more subdued than some of the price gains recorded in most other UK regions."