Further decline in number of Scottish flu deaths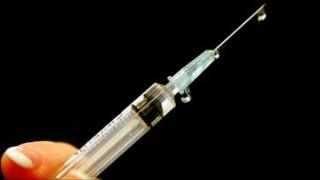 Ten people have died of flu in Scotland in the past week, according to the latest figures released by the Scottish government.
Health Secretary Nicola Sturgeon said the figures also showed that nine people had required hospital treatment for the virus.
Ms Sturgeon said the number of people going to their GP with flu-like symptoms had increased slightly.
However, the level remains below the normal rate for this time of year.
Since the start of the flu season, there have been 50 deaths and 154 people have required intensive care treatment.
The latest figures, released by Health Protection Scotland, showed the rate of GP consultations for flu-like illness across Scotland rose from the previous week's figure of 42.9 to 47.9 per 100,000.
Ms Sturgeon said: "The number of people consulting their GP with a flu-like illness has increased slightly but this, once again, remains below what we would expect to see during a normal flu season.
"I am pleased to see that fewer people have needed treatment in an intensive care unit because of flu.
"It is welcome news that the number of people who have died from flu continues to decrease. Those most at risk should not be complacent however - getting the jag is the best way to protect yourself against the virus.
"Although we can never be certain, we are hopeful that flu activity levels will continue to decrease. We will continue to monitor the progress of this flu season closely."