Fees move for Edinburgh school sports venues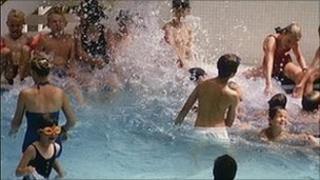 Edinburgh councillors have voted to standardise fees for the public to use sports facilities at Edinburgh's 23 secondary schools.
The move means some clubs and other regular users could be made to pay more for using the same services.
But officials said the move would make savings while providing an "equitable" pricing structure across the city.
Until now, schools have charged the public their own rates to use their gym equipment, swimming pools and halls.
Edinburgh City Council said the move was aimed at increasing participation in physical activity by improving access to facilities in Edinburgh's schools.
The range of measures include enabling head teachers to extend opening hours, improving customer information and standardising the current pricing structure to make it "fair and equitable".
'Untapped resource'
The changes, which are due to take effect from 1 April, are expected to deliver savings of £836,000.
City education leader Cllr Marilyne MacLaren said: "We have an untapped resource across our estate and we want that resource to be available to more people for longer hours and at a fair price.
"We expect to see more access in the evenings and at weekends, better promotion and information for customers and, importantly, a fair and equitable pricing structure across the city."
She added: "There will be some groups that may have to pay more than they have been but equally there will be others who pay less. The important thing is that the charges are fair."